▷ Do you feel overwhelmed with the amount of self-love advice out there and don't know where to begin or if you are even capable of attaining it?
▷ Are you stuck in inaction? Paralyzed by fear?
▷ Do you struggle with self doubt and knowing that you are enough?
▷ Need someone to make things simple? To show you the way? To prove to you that, YES, you can do it too?
▷ Feeling frustrated from a lack of results in your life? A lack of inspiration? A lack of drive in fulfilling your dreams?
▷ Looking for clarity on your life purpose and what you're "supposed" to be doing?
▷ Is fear sitting in the driver's seat of your life?
▷ Sick of re-living the same uneventful year over and over again? ​
▷ Ready to live a life full of joy, health, and purpose?
▷ Want to put yourself first for once?
It is Time to Put Yourself First
and Make Self-Love a Priority!
Hi, I'm Ashley Vives (Vee-Vez) Williams
Six Years ago, I was on the top of the world! I was planning my dream wedding, making over six figures, and living in a rent controlled (meaning super cheap) apartment on the upper east side of Manhattan. I was (not to sound cliché) absolutely living my "best" life.
Little by little it all began to collapse on me. I suddenly lost my job and was soon cancelling that very dream wedding. Not to mention, I was left with a bill of over $25,000 in debt.
I found myself at my lowest place in life: Feeling like a failure, embarrassed, and alone in the world.
I spent most of my life giving so much of myself to others that I had forgotten who I was in the midst. I had devoted myself to a relationship that was manipulative and exhausting because I had a timeline. I poured everything into my job just for it to be sold as a retail space.
I didn't know how to love myself through this or how to recover. I was broken and scared. The only thing I was certain was that I needed to find the answers quick.
I took to learning from every expert in the self-help realm that I could get to. I read every single book, watched every single video, and listened to every single podcast. I hired mentors and reached out to top thought leaders in the industry.
I did the work, I created my own homework assignments, I wrote every day, meditated, studied.. you name it.
I learned how to truly love myself fully and unconditionally. It was tough at times, but it was worth it. And, I promise you that once you get a taste of life through these lenses, you will never allow anything into your life that does not serve you or make you happy.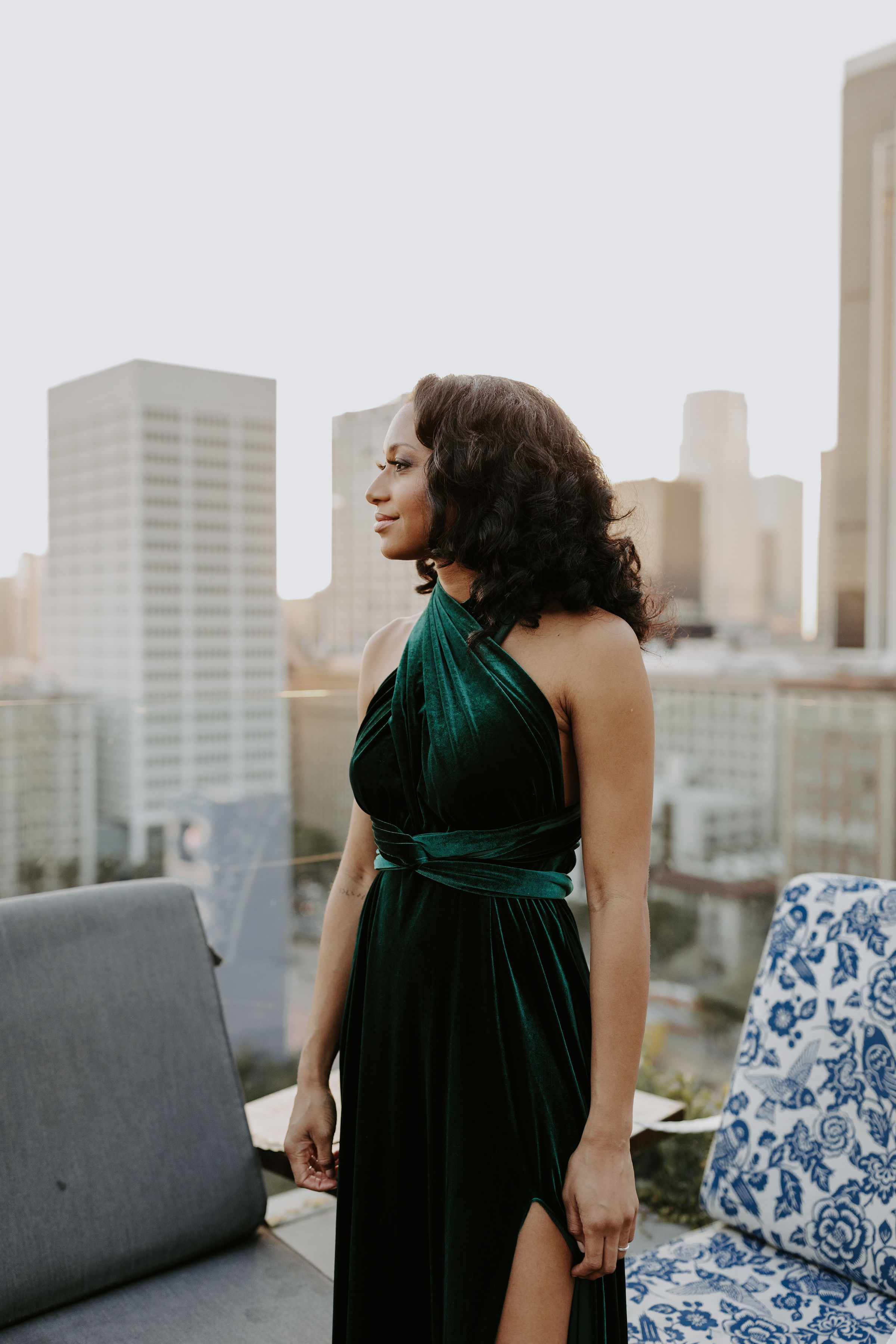 I don't know if you are feeling a lack of self-love and belonging right now, but I'm guessing that if you're on this page right now… you're CRAVING results.
Your life has become stagnant. Your relationships are losing their passion. You've become disinterested in your career or business. But… somewhere deep inside of you… you still KNOW you were meant for more.
You've been watching others live happy lives filled with connection, abundance, freedom, travel, and fun. And, you're wondering when it will be your turn.
You have given so much to others and now it is your turn to receive love, respect, and honor. But, you understand that you have to give that to yourself before anyone else can.
And even though you are TRYING to figure this out on your own… nothing is actually shifting in your physical reality.
But you know this isn't how your life needs to be. You know that even though things aren't quite 100% amazing right now, you have the power to change them. You just need the right tools.
There's a whisper–a tiny little voice–urging you to trust yourself. To take action.
And now you've been led to this very page.
So what changed for me? How did I go from a bride left at the altar and losing my job to moving to paradise, marrying my dream man, and starting my own coaching business?
I created a system
I weeded through years and years of self-help tips, tools, and exercises. I determined the ones that worked and threw out the fluff. I got certified under some of the highest ranked "gurus" of the industry. And, was even sought out to consult with one of the best known schools in the country on my expertise.
I have bundled all of my years of learning into my trainings so that you can achieve quick results. I teach clients how to achieve massive success and joy in their lives in less than a quarter the time that it took me.
It doesn't have to take forever to see a change.
Self-Love is easy.
Fear can be dismantled.
Forgiveness is right around the corner.
Stress is not a thing.
Creating the life of your wildest dreams is so much simpler than you think.
Lose the complexity and come learn how it can be done in an easier way. It is time to live the life you deserve.
If I could do it, so can you. 
IT'S YOUR TIME! THIS IS YOUR SIGN.
COURSE FEATURES:
▷ Let Go of Limiting Beliefs
▷ Forgive Your Past
▷ Create a New Vision/ Meet Your Future Self
▷ Create a Plan For a Forward Living Life
▷ Create a Self-Care Agenda
▷ Get into Action Living Your Best Life
Frequently Asked Questions:
▷ What happens once I purchase the workshop?
You will receive a log in to the course log in on Sunday, January 19, 2020. The course begins on Monday, January 20, 2020.


▷ How long will I have to take the course?
You can take as little or as long as you would like with this course. You will have lifetime access to it for as long as it is offered.


▷ Do you offer a refund?
Due to the nature of the course no refunds will be issued. We made the course a fair price because of this and truly believe you are receiving more value than the fee.


▷ How can I receive assistance within the course?
You will be invited into the Facebook group for any questions and to have a community to work with. Any further questions or concerns can be emailed to [email protected]